Fangirl object/creation of desire NUMBER 1:
The 100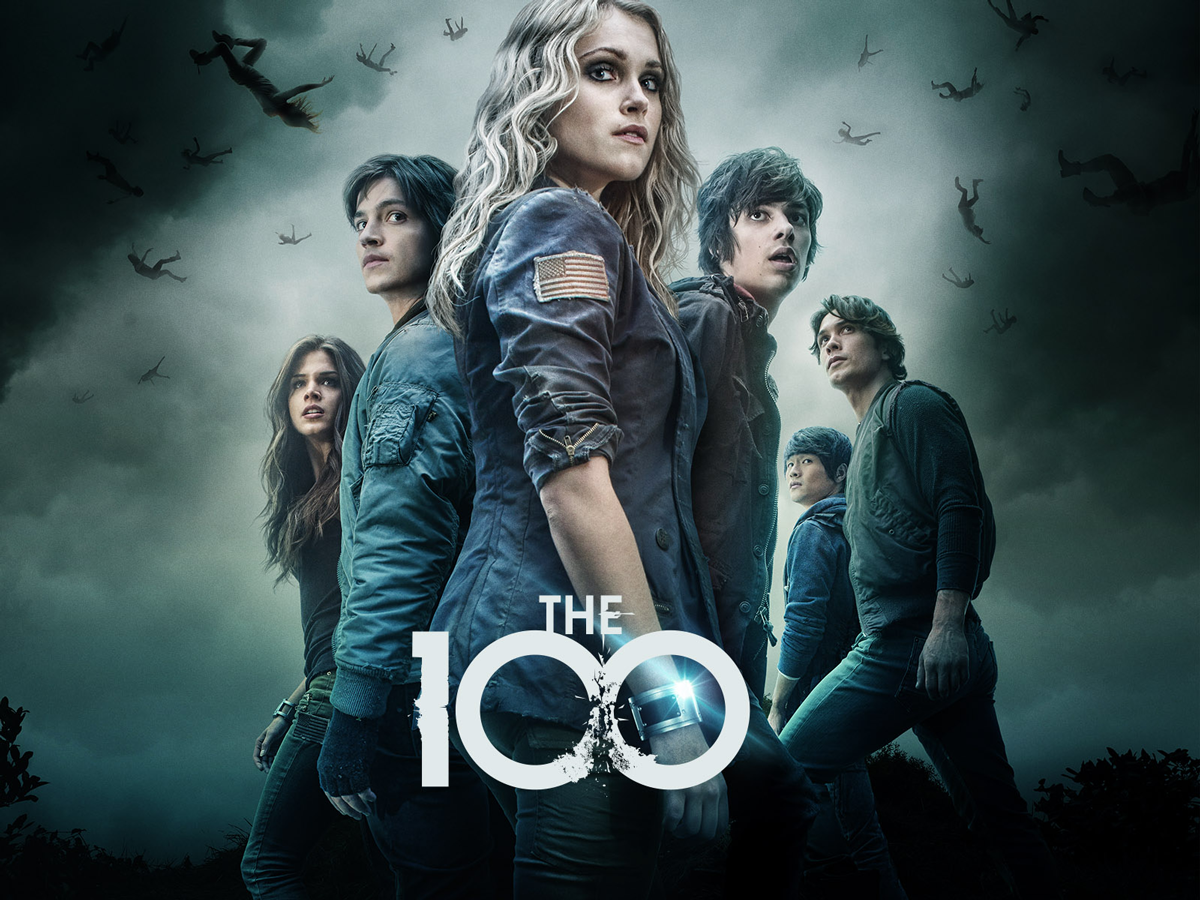 YES. This has officially become as of late one of my favorite and exciting shows right now. I mean, it's not a show that inspires me or one that I actually think is brilliant, but this show is really intriguing and exciting, and it just wins me over every single episode. Important to note, it's set in a post apocalyptic Earth and space, and starts out by sending 100 teenagers back to earth from a space center, well, in space. And to be honest, a lot of my desire for this show relies on Jasper, played by the awesome Devon Bostick, and Monty, played by Christopher Larking, courtesy of IMDB of course. But I like Larkin, and I like Monty, a lot. There so cute, and they bring out the best parts of the show to me. Clearly you can tell the type of characters I favor in shows like these. BUT, let's not forget the beautiful, beautiful Bellamy. Everytime this human being comes on screen, you have to look at him. So nice looking. It's too much. Here are some more wonderful GIF's:
Beautiful. Notice Monty creeping up in the background. Entertaining.
The only bad, kind of horrifying part about this show...The mutated animals that kind of have two heads, but really have one and a half head, that unpleasantly appear on the screen. Pretty scarring.
Other than that, this show is pretty fangirl worthy my friends. More than that to be honest. It's a decent show that I'll actually be watching next season on TV. Yeah, that's right. The TV that nobody uses anymore because of Netflix, because Netflix is better, more importantly, without commercials. I don't even know what commercials are anymore. The Perks of Being a Netflix Subscriber.
There needs to be a blog posts about that. Also The Disadvantages of Being a Netflix Subscriber.
I need to appreciate fangirling a little more. It's a natural human instinct/guilty pleasure I can't help but express in some way. I'll try to limit it though, and hopefully post more quality rants/stuff. Maybe. Unfortunately, you will be experiencing my K-pop fangirling entry one day. I promise you; it will happen.